Spotlight: Toshio Hosokawa
Published on May 5, 2017
The music of Toshio Hosokawa forms a "bridge between two worlds"; it sketches lines between the East and the West, life and death, dreams and reality, sound and silence. Just like his concerto for cello and orchestra, Circulating Ocean (that he will analyze with his students in the ManiFeste academy), his musical writing circulates between its various sources of inspiration from which he draws the fundamental elements of its production.
As a symptom of his double training in Tokyo and Berlin, Japanese traditions (Noh theater, music of court Gagaku, floral art of ikebana) and Western traditions (Bach, Mozart, Beethoven, Schubert) are joined in his compositions, which include works for orchestra, concertos, chamber music, music for Japanese traditional instruments, music for films, and operas which crystallize the dramatic stakes of his writing. Distant Voices, a 2013 play commissioned by the quartet Diotima, will be interpreted by the group on Wednesday, June 7th in the Centre Pompidou during the Diotima concert.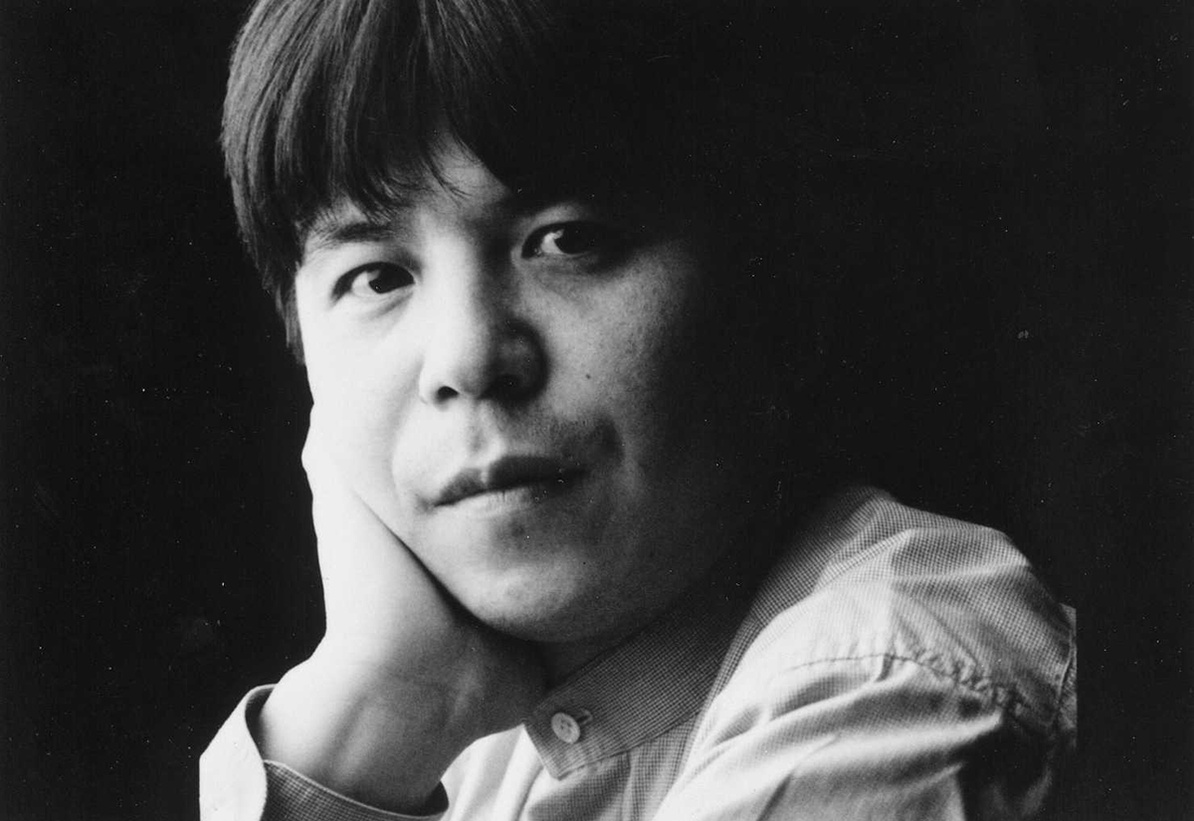 However, the interest granted to silence, connecting its creation to metaphoric visions of man and nature, colours his music with a meditative and contemplative dimension close to Eastern spirituality. It consists of symbolic layouts expressing the indestructible relation of a human being (the soloist) to the cosmos (the orchestra), dear to the Japanese philosophy where natural harmony is essential and unity between spirit and matter, essential.
For Toshio Hosokawa, "music must be able to return this short-lived passage of sounds and not be a construction intended to resist time or to counter it".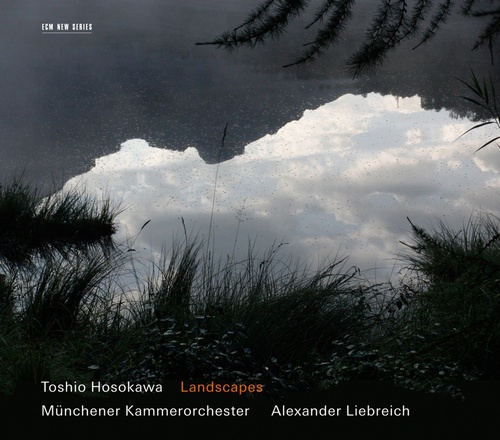 Void and silence matter as much, if not more, than what emerges from it. It is translated in his music by the prevalence of preliminary gestures, "whites", and by the value of echoes, the timbre. Notes spring to return into darkness: it embodies "the beauty of the newborn sound", fragile as a bloomed flower. This cyclic apprehension and not linear vision of things joins again its rooting in an ancestral Japanese tradition. His works themselves are often composed in vast cycles, in particular Landscape, in whom Hosokawa paints "imaginary landscapes with sounds, with lines of sounds, as landscape painting". The composer, almost synesthesian, draws lines halfway between score and calligraphy, binding the hearing and the sight, which is also the leitmotiv of ManiFeste-2017 by music's association to visual arts. "Music as calligraphy" will namely be his composition curses theme in the academy, because his slow and refined music "written in calligraphy on the nil of time and space", is indeed similar to the Japanese art of writing.
Toshio Hosokawa has been performed in all major contemporary music festival (Festival d'automne à Paris, Biennial of Venice, Musica Viva, etc.), as a composer in residence (Symphony orchestra of Tokyo from 1998 through 2007), an art director (Suntory Hall International Program for Music Composition from 2012 through 2015), a speaker (summer school of Darmstadt since 1990) and in June, 2017 as a guest composer during ManiFest. He brings a Japanese vision of sound perception and musical performance to Europe. A free spirit travelling between cultures, he simultaneously generates a ground more open to contemporary music in Japan, in particular with a festival foundation in Akiyoshidai.
To this end, ten young composers taking his workshop are invited to write a short sketch for orchestra in a "not classic" way by searching for new concepts of orchestration which we easily imagine influenced by his masters Isang Yun and Toru Takemitsu, whose works he will analyze during the academy (respectively Reak and November steps). These sketches will be the object of a reading of about fifty minutes each by the Orchestre Philharmonique de Radio France, conducted by Pierre-André Valade.
Save the date
Diotima
Wednesday, June 7th, 8:30 pm, at the Centre Pompidou
Toshio Hosokawa, Distant Voices Interpreted by the Quatuor Diotima
Few works by Toshio Hosakawa
Toshio Hosokawa
Composer (b. 1955)
Toshio Hosokawa was trained in piano, counterpoint, and harmony in Tokyo. In 1976, he moved to Berlin where he studied composition with I. Yun. He studied under B. Ferneyh...